Transfiguration is home to The Arnold Schwartz Memorial Concert Series, which was founded by Marie Schwartz in 2004 in memory of her late husband. Since then over fifty concerts, operas, and music dramas have been performed, using some of the finest singers and musicians in New York City. In addition, the church presents outstanding musical groups from September through June, as well as a Summer Concert Series.
Examples of Our Concerts can be seen on YouTube.
Upcoming Events
January 11, 2018

7:30 pm

Jeremy Gill: Six Pensées de Pascal
Variant 6
Tickets: $20 / $15 student and industry discount

 Variant 6 is a virtuosic vocal sextet that explores and advances the art of chamber music in the twenty-first century. Blaise Pascal, mathematician and theologian, melds the scientific with the religious in his work, Pensées. Boston-based composer Jeremy Gill sets excerpts from these  enigmatic texts, highlight the threads of doubt that make up the tapestry of faith. Variant 6 pairs this world premiere with other pensive French music, in an exploration of those moments when uncertainty threatens the eternal. 

February 04, 2018

3:00 pm

Mozart: dedicated to Haydn
The New York Classical Quartet
Tickets: $30 / $15 for students and seniors

Always a keen student of the works of his contemporaries, Mozart went to extraordinary pains in the composition of the six quartets inspired by Haydn's Op. 33 quartets, and dedicated to his older friend. KV 428 and 464 are arguably the least often performed of the set, but no less masterful and sublime. Both works revel in extraordinary chromaticism; KV 464 is highlighted by a famous set of variations and a fugal finale.

February 09, 2018

7:30 pm

The French Romantics: César Franck and Charles Marie Widor
Claudia Dumschat, organ
Tickets: $25 / $15 for students and seniors

Claudia Dumschat has performed throughout the United States and Europe.


March 18, 2018

3:00 pm

Franz Joseph Haydn: quartets Op. 71
New York Classical Quartet
Tickets: $30 / $15 for students and seniors

We reverse the "17" of our first program to present the three quartets of Op. 71, from 1793. During Haydn's first sojourn in London he had heard his quartets played in public concerts, rather than the usual intimate gatherings; in preparation for his second trip he composed this new set with an exuberant, public face. These quartets show Haydn in full, effortless  mastery of every  aspect of composition.

April 06, 2018

7:30 pm

Strictly Continental
Empire Viols
Tickets: $15 at the door


Join Empire Viols as we travel across continental Europe, from the court of the Sun King in France, to J.S. Bach's Leipzig. Our journey will take us down the Rhine with Johannes Schenck and we'll also pause in sunny Italy. 

April 27, 2018

7:30 pm

From Passacaglia to Chaconne
Natasha Lipkina
Tickets: $25 / $15 students and seniors


Russian violin virtuoso, Natasha Lipkina and organist Claudia Dumschat join forces to present a program of solo and duo music by Bach for their respective instruments. Natasha captivates audiences with her vivacious and charismatic performances throughout the world. Interwoven with great intelligence and sensitivity, her unique approach to programming allows her listeners to be both inspired and challenged.

June 08, 2018

7:30 pm

Merry Old England!
Masterpieces of English Choral Music
The Transfiguration Choir of Men and Boys
Tickets: $35 / $15 for students and seniors

The Transfiguration Choirs of Men and Boys, Girls, and Camerata join to perform a concert of music the children will sing at St. Alban's Cathedral in London, England this summer. Gems of English choral literature spanning the Renaissance to modern day. 
Our Little Blog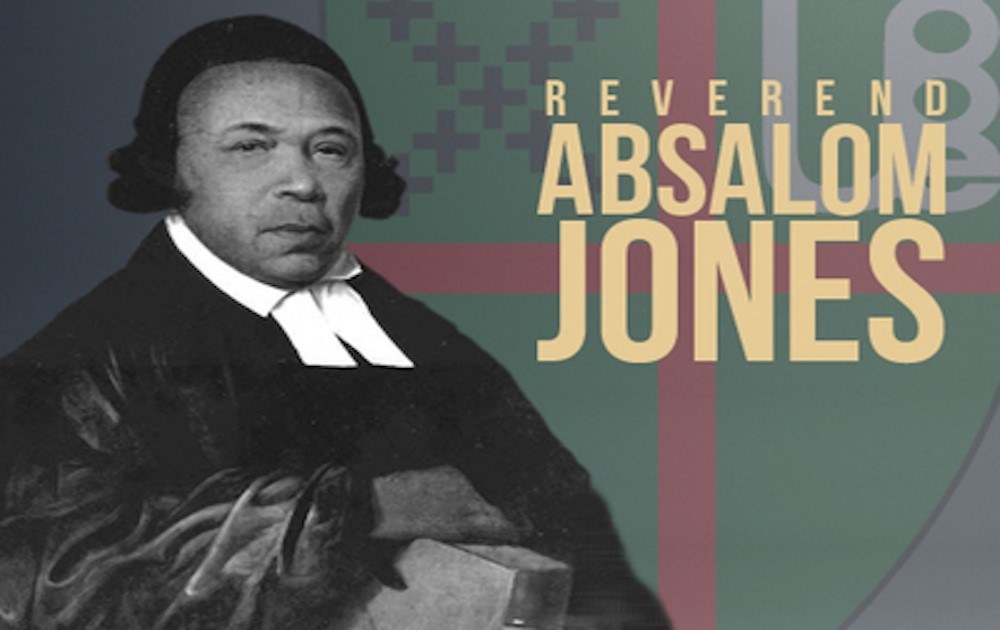 January 15, 2018
Blessed Absalom Jones