Transfiguration is home to The Arnold Schwartz Memorial Concert Series, which was founded by Marie Schwartz in 2004 in memory of her late husband. Since then over fifty concerts, operas, and music dramas have been performed, using some of the finest singers and musicians in New York City. In addition, the church presents outstanding musical groups from September through June, as well as a Summer Concert Series.
Examples of Our Concerts can be seen on YouTube.
Upcoming Events
October 27, 2017

7:30 pm

Fall Concert: Rule Britannia
Empire Viols
$15: buy tickets at door

Music by Arne, Purcell, Hume, Butler, Simpson, Locke, and Morley. Founded in 1994, Empire Viols has focused on the rich repertoire for two viols and harpsichord, while expanding its programs through daring and adventurous transcriptions. The ensemble (Martha McGaughey and Carlene Stober, viols; Arthur Haas, harpsichord) performs in the Northeast U.S. and beyond, and was featured on composer Debra Kaye's debut CD, And So It Begins, on Ravello Records.


November 02, 2017

7:00 pm

A Mass For All Soul's Day
Free admission

Featuring a musical offering of Bach's Cantata 106 Gottes Zeit ist der beste Zeit (God's Time is the Best Time). Marie Marquis, soprano; Joe Redd, alto; Ben Thomas, tenor; Dominick Matsko, baritone. The Transfiguration Period Instrument Ensemble and Camerata, Claudia Dumschat, conductor.

November 09, 2017

7:30 pm

Franz Joseph Haydn: Quartets Op. 17

Tickets: $30 / $15 for students and seniors
The Quartet closes out 2017 with the first three works from Haydn's Op. 17, composed in 1771. These refreshing,  rarely played gems delight with surprising harmonies, lush expression, quirky, irregular phrase lengths, and Haydn's ever-present wit.

November 15, 2017

7:30 pm

A Celebration of Latin American Cultural Week
Francisco Roldán, guitar
$15: buy tickets at door

Colombian-born guitarist Francisco Roldán performed, in the past year, in Portugal, Greece and at the Mannes Guitar Festival in New York, among other concerts. This year he's performed at the Mid Hudson Classical Guitar Society and at Symphony Space in NY. Mr. Roldán has performed in Russia, Argentina, Spain, Colombia, the Dominican Republic, Paraguay and throughout the United States.

December 15, 2017

7:30 pm

Amahl and the Night Visitors and John Rutter's Dancing Day
Transfiguration Boys and Girls Choirs and Camerata
$35 and $25 seniors and students

A fully staged and costumed production of Menotti's beloved opera, with full orchestra, plus John Rutter's Dancing Day. Luciano Pantano, Amahl; Jodi Karem, The Mother; Ben Thomas, Kaspar, Jake Ingbar, Melchior; Charles Brown, Balthazar. Katie Andrews, harp. "To hear and see the chorus, children and adults is to see a rainbow of nationalities united by music – perhaps the greatest unifying force in the world today!" — The Brooklyn Discovery 

Tickets can be purchased online here.  
Little Church's Little Blog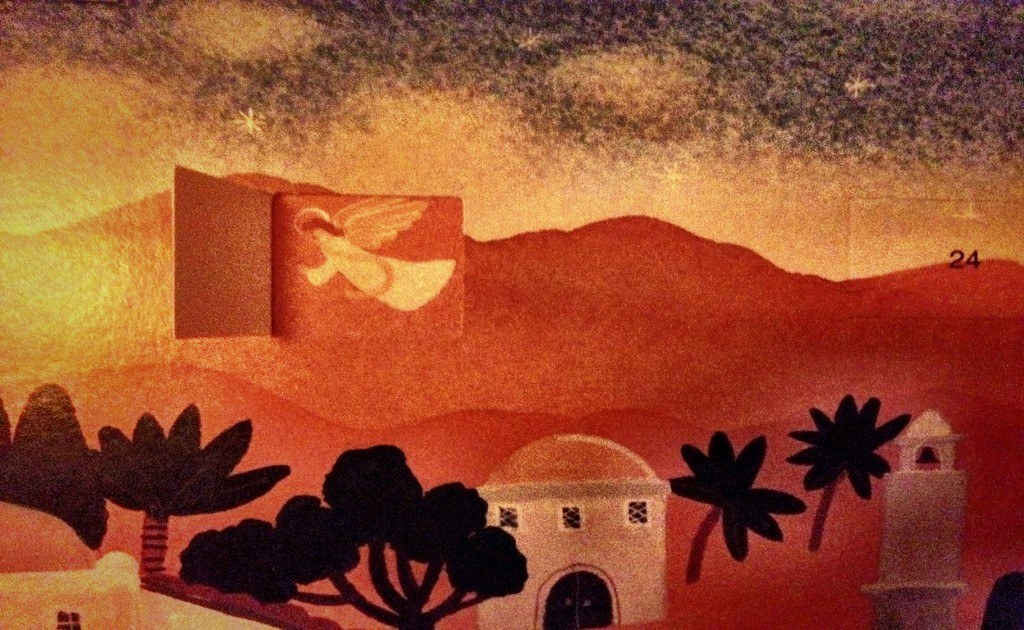 December 08, 2017
De-stress with Advent!