The Church of the Transfiguration's

2023 Pledge Campaign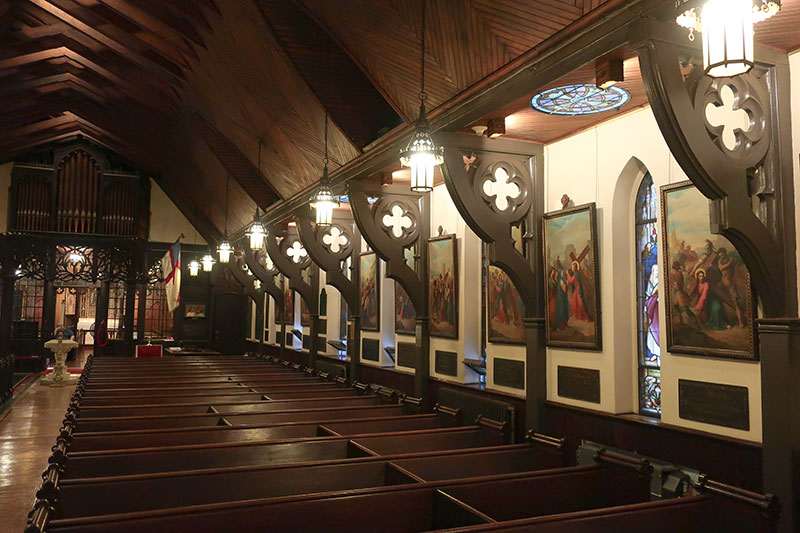 Dear members and friends of our beloved parish,
It is that time of year that I write to each of you asking for a pledge of commitment for the coming 2023 year. It is a task that once brought me some angst, but it now provides great pleasure and inspiration. The reason is simple.
Fundraising on behalf of the ministry of the Church is a mystery to be lived, not a problem to be solved! It is cheerfully connected to our religious lives, and it has a lovely way of helping form other parts of our lives through its deep spiritual roots.
When I began to pledge to the church (as a young priest), it was actually new for me. My parents never taught me about it, and I had no practical frame of reference, even though I had been raised in the Church. Money was just something polite people didn't talk about. But when I began to practice the discipline of pledging, initially merely out of commitment, I discovered it influenced my life mightily. It slowly began to inform the way I viewed money and the meaning of Church.
Some who read this letter have pledged over many decades, and some will be considering a pledge for the first time. Some will be able to pledge a substantial amount, and others, due to various circumstances, will be unable to make any promise of money. But all are able to pledge! It is an inclusive religious practice, and when everyone pledges, it speaks volumes about the life of our parish.
For those able to commit to a particular amount of money over the course of the year, a stated amount would be appreciated. This will help the vestry plan a responsible budget for 2023. For those unable to commit to a particular amount, please consider an open pledge. This simply means that you will give according to your ability in treasure, but also in prayer, and presence. An open pledge is a complete and noble form of pledging.
In this way, 100% of our congregation can faithfully become "pledging members" of the parish, something that truly brings tremendous meaning to each of us.
Thank you for your prayerful consideration of making a pledge. We will begin receiving pledges on October 16th, and conclude our campaign on the Feast of Christ the King, Nov. 20th.
For one hundred and seventy four years, this parish has yielded its spirit to God's blessed will. May we continue to honor the Holy Spirit's tug and direction for our life as a parish family.
With loving care,

Fr. van Dooren
Submit Your Pledge