Special Projects
In January of 2017, the choir of men and boys, and other featured soloists performed in costume "Amahl and the Night Visitors" on the eve of the Epiphany. The cast made a repeat performance at Mary Manning Nursing Home.
In September of 2015, the boys recorded a singing video commercial for the popular TV show, "The Big Bang Theory." They were very excited to be in this show, which most of them watch regularly, and sing the fun "Nice Kitty" song.
In August of 2015, members of the Boys Choir and the Girls Choir recorded music at a professional sound studio for Macaulay Culkin's "Pizza Underground" project, a parody of the Velvet Underground. All involved had a great time.
In June of 2015, the combined Boys and Girls Choir traveled to Washington D.C. to participate in the international Serenade Festival. In addition to sightseeing, they performed in several venues with outstanding adult and children's choirs from around the world and were praised in The Washington Post – an experience they will remember for the rest of their lives.
In January of 2015, the Boys Choir performed in all day Diocesan Treble Choir Festival at the enormous, resonant Cathedral of St. John the Divine in Manhattan. This was a chance to meet and hear various other choirs from around New York City.
In the summer of 2014, several members of the Boys Choir were in a performance art piece, "Fault Lines," duets involving both movement and singing, at the prestigious Gladstone Gallery in Chelsea. Thousands of visitors saw their multiple performances over six weeks.
In June of 2014, members of the boys and girls choirs traveled to Philadelphia, where they performed on Saturday night at a historic downtown church and Sunday in a suburban parish, after which they enjoyed a barbecue on the lawn of the large house where they were staying.
Little Church's Little Blog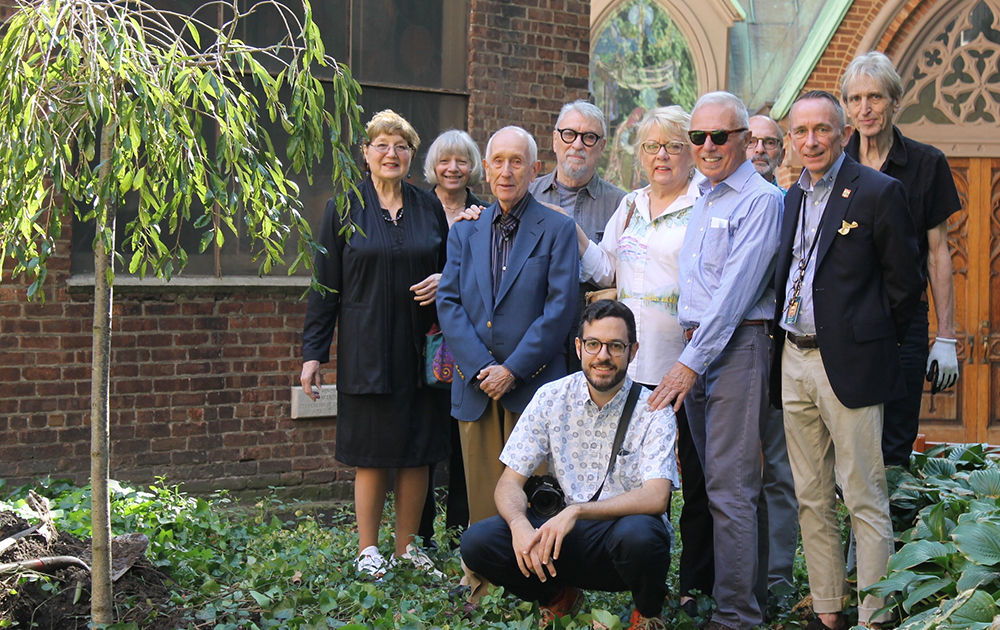 October 06, 2017
"I'm Happy!" Says the Weeping Cherry Tree